Nicolas Pepe is struggling to hit the ground running at Arsenal football club. The Ivory Coast International joined Arsenal in the summer from Lille amid so much fanfare, but things have not been going to plans for the 24-year-old.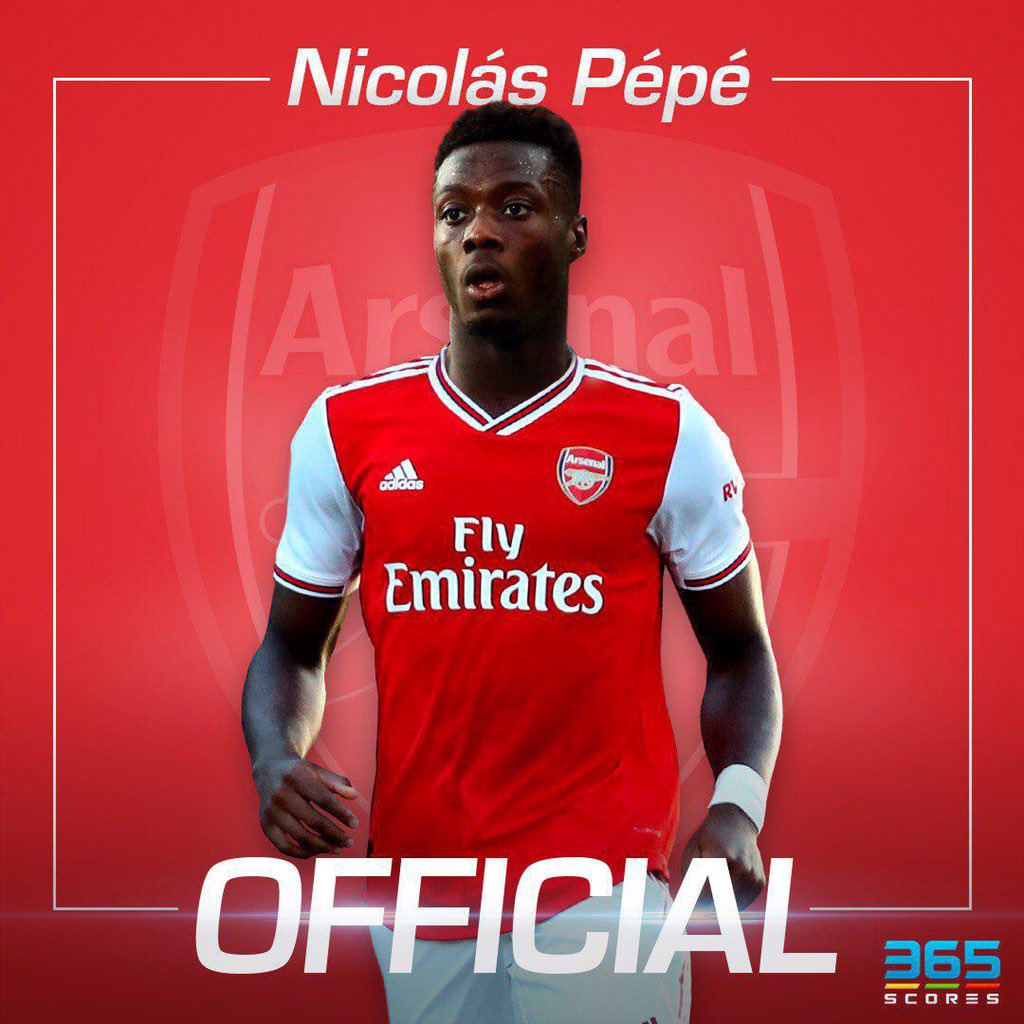 The Gunners were believed to be interested in his international team mate Wilfred Zaha, but they finally settled for Pepe and after 12 games into the season, questions are already being asked about the transfer.
Everyone cannot be Lacazette, who scored two minutes into his Arsenal career, but it must be said, the patience of Arsenal fateful are being tested already.

The Ivory Coast international have had some decent outings for the gunners, but as they say, to whom much is given, then more is expected. He had a decent game against Liverpool, his effort in that game will stay in people's mind he was also unlucky as he had decent chances that were saved by the goalkeeper.
He has three goals so far, two free kicks and a penalty, but none from open play, that kind of stat gives room for concern.
The believe within the club is that Pepe will eventually come good and he will score goals, only that modern football does not give too much time before taking a dig.
Arsenal broke the club record when the Ivory Coast International was brought to the club, £72 million paid in five installments over the next five years.
Pepe had withdrawn for Ivory Coast duty in the past to work on his fitness. It shows the determination of the man to make his mark in North London.
Henry took 9 games before he registered his first goal for the club and over 200 goals followed afterwards. As they say it's not necessarily how you start but how high did you end it. Another legend of the gunners that comes to mind is the non-flying Dutchman, Dennis Bergcamp, he took time before he settled at the club, but he has his statue outside the Emirates.
Pepe is going to come good for Arsenal, and he will score a lot of goals for the Gunners.