Nicolas Pepe, the Ivory Coast international has been undergoing challenges in the very first year of his appearance in English football. Arsenal, his EPL club, is facing even more trouble. The challenges are having a negative impact on the club financially because the value of the player has dropped because of it. Due to the current Covid-19 pandemic, the North Londoners are facing various problems regarding their budget for summer transfer that will be restricted afterward.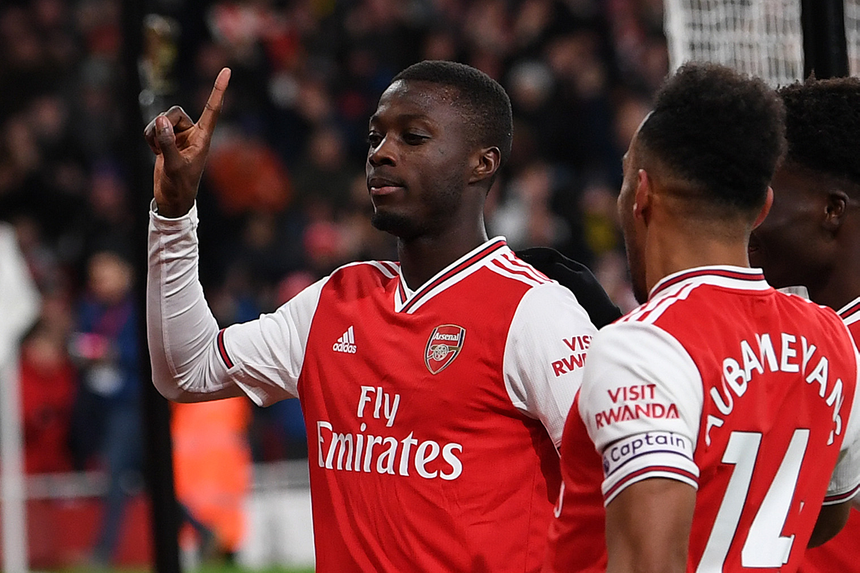 Mikel Arteta, the Arsenal boss, said that he knows that he has been working with limited constraints with the fees and the budget for the players' wages at the Emirates Stadium. Till last summer, the club had agreed on a very prepared and planned deal with Lille for signing Pepe to remain ahead of his European rivals.
The Gunners will have to pay the transfer amount of £72m in several installments in the years to come. The club could not afford to have a deal with players with big names freely because of their tight budget amounting to £40m for playing with last summer. Though the value for the Ivory Coast international, Nicolas Pepe appears to have deteriorated because the Gunners kept on gambling to invest a huge amount of money on him, he had been able to build a good reputation for him in France as he kept on playing good games and excelled Lille during Ligue 1.
The Arsenal winger has been able to score 22 goals and has assisted in 11 goals in a total of 38 Ligue 1 matches while he played mostly from the right side of Lille's attack. He has gone through struggles to settle down as a winger at Arsenal, but he has scored just six times in just 32 games across all the major competitions before the season got suspended due to the pandemic. Pepe will start his action at Arsenal as the season resumes and boss Mikel Arteta hopes that the Ivory Coast national is able to improve and contribute to the team in moving forward.