Ivorian midfielder Franck Kessie is pleased with his progression with AC Milan during the course of the current campaign. The 21-year-old joined the Rossoneri on a two-year loan deal from Atalanta BC during the 2017 summer transfer window, and he has since established himself as an influential figure at the heart of their midfield.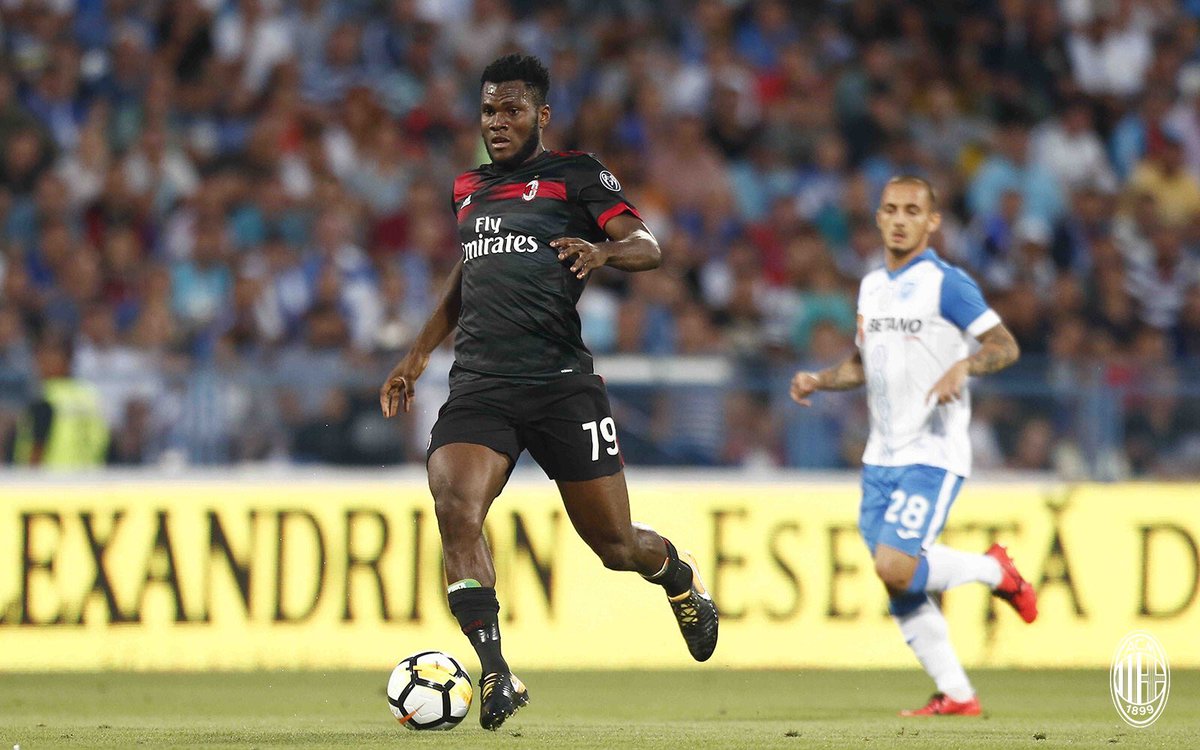 In an Italian interview, the enforcer admitted that he is content with how the season has paved for him despite the Rossoneri still short of their aim of finishing in the top-four. Meanwhile, the young midfielder was further quizzed on his idol, and he happened to name Michael Essien, who featured for the Rossoneri between 2014 and 2015. He said:"I'm pretty good. I'm a bit tired, but I'm not tired because I have to grow up, exceed my limits and so always go forward. Idols? I really liked (Michael) Essien, a Ghanaian midfielder who also played for Milan."
Kessie did not have the best of beginnings with the Rossoneri this term as he struggled to gel alongside a set of players, who were recruited during the summer. However, as the season has gone on, he has managed to gain some control in central midfield, and he was lauded by manager Gennaro Gattuso for his performance against Inter Milan in the Cup back in December.
Despite his comments, Kessie's long-term future at Milan remains in question with the midfielder recently admitting his ambition of playing in the Premier League. The Ivorian has made it no secret that he is a childhood Manchester United fan, and he recently suggested that he would find it hard to refuse an approach from the Red Devils.
Regardless of what happens, Milan are expected buy-out Kessie's contract in the summer, and they could place a sizeable price tag on his head in order to ward off any interest from the Premier League or elsewhere.