Ivory Coast brought in Michel Dussuyer as the replacement for Herve Renard a few weeks ago. The national team is at a crossroad after this managerial change, but the Frenchman says that he has come to this job in order to win trophies.
Ivory Coast are regarded as one of the strongest African teams around. For years, they were regarded as favourites for the Africa Cup of Nations title. The long wait for this trophy recently came to an end with the likes of Yaya Touré contributing immensely in the victory in 2015.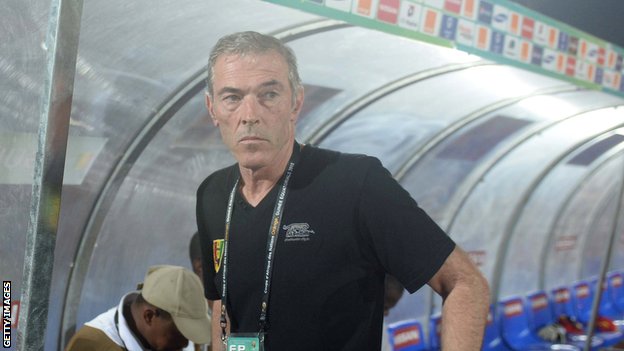 The next edition of the tournament does not come until January 2017. This gives the new manager plenty of time to get to know his team will also preparing to replace the likes of Touré and Salomon Kalou. These players have been the centrestage of the national team over the last decade.
Ivory Coast have already suffered due to the absence of Didier Drogba in the line-up, who many experts have said will be irreplaceable for the Ivory Coast. The team needs a healthy arrival of young talent on a regular basis. The 56-year-old comes into the job with a lot of experience about African football. He has twice been the coach of Guinea and he has been the head coach of Benin for a good two years.
"My experience on the continent played to my favour. I have got the human resources, and the ambition to win trophies with Côte d'Ivoire. We would have to progressively put in place a style of play. It's an honour and a delicate responsibility as well, to lead this team. Côte d'Ivoire is a great a football nation on the continent."
"The challenge is great. I am eager to continue in the same spirit of victory like at the 2015 Africa Cup of Nations in Equatorial Guinea. So far as I'm concerned, it's a challenge, a challenge with continuity, in terms of results," said Dussuyer.